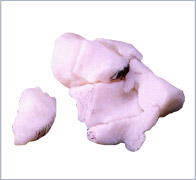 Overview
It shouldn't hurt to get to your feet in the morning or walk throughout your day, but if your steps result in stabbing or aching pain in one or both heels, you may be suffering from heel spurs. Also known as calcaneal spurs or osteophytes, heel spurs are pointed, hooked or shelf-shaped calcium build-ups on the heel bone (calcaneus). While the spurs, themselves, do not sense pain, their tendency to prod the soft, fatty tissues of the heel can result in severe discomfort with every step you take. This article will teach you what you need to know about heel spurs so that you can understand your symptoms and find fast relief from your pain.
Causes
Faulty foot structures such as abnormal growths, different leg lengths, and unhealed injuries and haveinf flat feet or high arches. Muscle imbalances tight, weak or shortened muscles in your foot, plantar fascia, ankle, calf and hamstring. Over pronation can cause imbalance in foot mechanics which puts excess pressure on the plantar fascia. Poor biomechanics affect the way your foot hits the ground. If you overpronate (feet roll inward) you tend to have flat feet (pes planus), which increases stress on the heel bone. Regular shoes or high heels that are too tight or don't support your heel or arch affect the distribution of your body weight on your foot. Health conditions such as obesity, inflammatory diseases (rheumatoid arthritis, ankylosing spondylitis), bursitis, neuroma (nerve growths), gout, diabetes, Haglund's deformity, and Achilles tendinitis can also instigate the problem. Running or jogging on hard surfaces, repetative striking of the heel bone.
Symptoms
Heel spurs result in a jabbing or aching sensation on or under the heel bone. The pain is often worst when you first arise in the morning and get to your feet. You may also experience pain when standing up after prolonged periods of sitting, such as work sessions at a desk or car rides. The discomfort may lessen after you spend several minutes walking, only to return later. Heel spurs can cause intermittent or chronic pain.
Diagnosis
A heel spur is often seen on X-ray as a bony protrusion, which can vary in size. However, because a Heel Spur only indicates increased load on the plantar fascia, and not pain, an ultra sound may be required to assess other actual cause of the heel pain such and may include checking to see if the plantar fascia is inflamed or degenerated.
Non Surgical Treatment
Many treatment options exist, and good results are often observed. Generally, a calcaneal spur develops when proper care is not given to the foot and heels. It is often seen as a repetitive stress injury, and thus lifestyle modification is typically the basic course of management strategies. To alleviate heel spur pain, a person should begin doing foot and calf workouts. Strong muscles in the calves and lower legs will help take the stress off the bone and thus help cure or prevent heel spurs. Icing the area is an effective way to get immediate pain relief.
Surgical Treatment
Heel spur surgery should only be considered after less invasive treatment methods have been explored and ruled insufficient. The traditional surgical approach to treating heel spurs requires a scalpel cut to the bottom of the food which allows the surgeon to access the bone spur. Endoscopic plantar fasciotomies (EPF) involve one or two small incisions in the foot which allow the surgeon to access and operate on the bone spur endoscopically. Taking a surgical approach to heel spur treatment is a topic to explore with a foot and ankle specialist.
Prevention
To prevent this condition, wearing shoes with proper arches and support is very important. Proper stretching is always a necessity, especially when there is an increase in activities or a change in running technique. It is not recommended to attempt working through the pain, as this can change a mild case of heel spurs and plantar fascitis into a long lasting and painful episode of this condition.